Did you know that Whinderssonnunes, a YouTuber, earns around $1.9 million each year? That's a substantial sum of the lot. When content creator invests extensively in themselves, the benefits are enormous. You can get it as well.
There's always something new and fascinating to learn to grow and manage your YouTube channel, whether you're a seasoned YouTube content creator or just getting started. Content creators may improve their channels, attract more views, and gain more subscribers by using YouTube courses, videos, and other resources. Here are 12 of our favorites. Let's get this party started.
1. Jumpcut's YouTube Influencer 101 Crash Course
Jesse and Kong, two YouTube content creators who have excelled on the platform by honing and handing out viral content, established Jumpcut. Jump Cut offers a variety of courses, including a crash course. While the first course is free, the subsequent courses are not.
This course, like many other YouTube courses for creators, consists of four emails, each of which links to a video in which Jesse, the supervisor, leads you through four distinct ideologies for creating interesting and original content. With this course, you can grow your horizons and broaden your views.
This is a course that you should take. However, keep in mind that the video linked to the emails has an expiration date, so it will soon become unavailable. This course is designed for serious people who want to avoid procrastinating.
Jon Olsson Vlogging Equipments
2. YouTube Creator Academy
After you've finished setting up your YouTube channel, the next step is to learn more about the platform. The YouTube management graciously provides an academy for YouTubers like you to learn how to generate content.
The YouTube Creator Academy provides you with essential resources to improve your content creation talents, ranging from content creation to brand deals – all for free!
However, before enrolling in any online or in-person course, make sure to check the program's content to advance your course. Several YouTube courses for creators hosted on the YouTube platform, on the other hand, are from well-known content creators, which is reassuring.
Top 13 Challenges Popular on YouTube
3. Setting up a Professional YouTube Channel—Amy Landino
Author, keynote speaker, and YouTuber Amy Landino is well-known. She's also a video branding guru and a professional vlogger. With this course, you'll get a step-by-step guide to creating a YouTube channel that follows the best practices for channel creation.
It assists you in becoming acquainted with all that YouTube has to offer. To acquire access to this video course, you'll need to sign up for her email newsletter or choose to receive the guide without receiving future emails.
4. Alison's Introduction to Digital Photography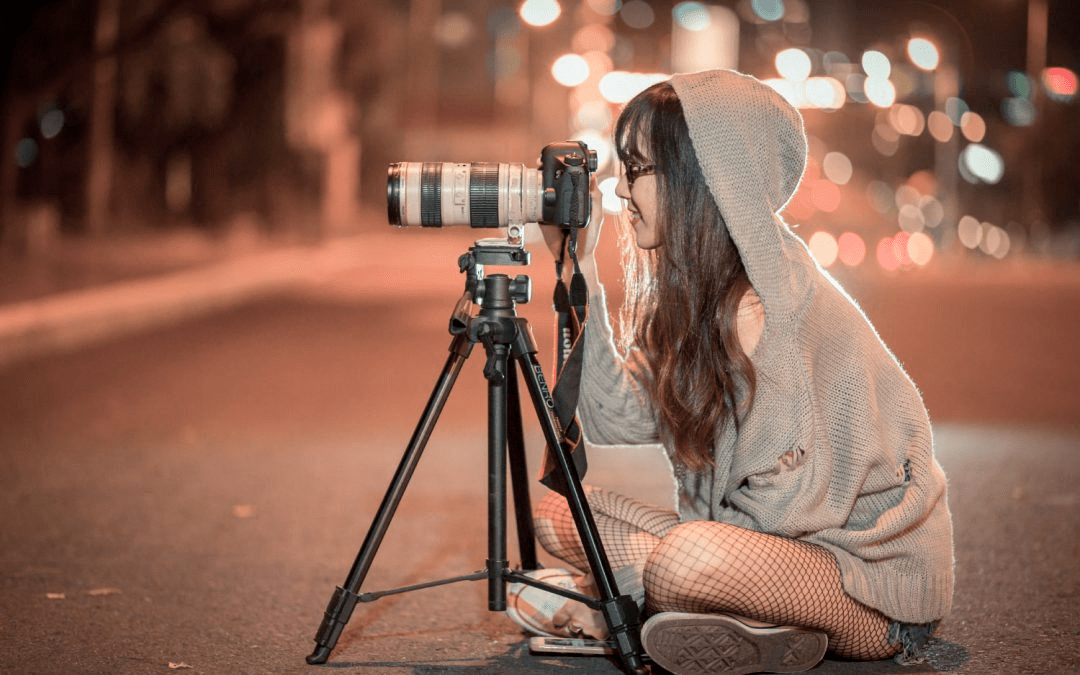 The laws and concepts of good photography are made very simple with videography. Knowing how a camera works, framing a shot, and what each camera feature does will increase your feeling more confident in your video-making endeavors.
On our list of YouTube courses for creators, this is yet another excellent course. It includes technical elements, 13 modules, history lessons, and picture file types. When you start working through the modules, you'll be assessed to put everything you've learned to the test.
5. YouTube Creator Academy—Before You Shoot
A brilliant idea, top-notch equipment, and flawless execution are all necessary components for a successful YouTube video. To attain these three elements, you'll require a lot of planning and effort. You might find yourself unsure of what to do next or how to put that brilliant idea into action at times. So, where do you go for help?
This course will teach you how to improve your video shooting skills. YouTube offers a three-part video creation training, and this tutorial is the first of them. The course is divided into three sections: Developing Your Ideas, Selecting Your Equipment, and Preparing for Your Shoot. Whether you're building your channel or are a YouTube rookie Before Your Shoot will teach you the fundamentals of making interesting content.
6. During Your Shoot—YouTube Creator Academy
After you've learned everything you need to know before your shoot, you'll need to know what to do while you're filming. You will, however, require a high-quality camera, lighting, and frame. Original content, as well as an attractive face, are required for YouTube content creation success. That's right, having a lovely face comes in handy. Nonetheless, you must have exceptional video-shooting abilities.
YouTube, thankfully, has a section of its platform dedicated to budding video content creators. The During Your Shoot course includes a free one-hour YouTube instructional that teaches you how to use lighting effectively, frame your shots, and record great sound. Also, if you have no prior experience with filmmaking, this course, among other YouTube courses for creators, is ideal for you.
7. Social Marketing Training—Hootsuite

Hootsuite offers a free social media course where you can learn about the advantages of syndicating your content across several social media platforms and expanding your brand's reach. All you have to do is sign up for free to gain access to all of the resources – isn't that ideal?
You will soon learn that the most effective technique to increase your reach is through social media if you are generating videos for a YouTube channel. Nonetheless, YouTube content generation differs from that on Twitter, Facebook, and other social media platforms.
Understanding the traditional content of each platform, the nature and trends of the audience, and how to schedule and optimize content across various media will help you not only gain more views but also build a steady fan base.
Casey Neistat Camera Gear (2021-2022)
8. SEO Essentials—Moz
When you first start your YouTube channel, one of the easiest ways to increase the number of views on your videos is to use a search engine tool. This SEO course is made up of instructional videos that will teach you the fundamentals of how Google and other search engines determine whether to display your content as the first number in the SERPs (Search Engine Results Pages) or bury it further down.
Understanding how SEO works will give you an advantage and put you ahead of the pack. Several popular YouTube content creators are known for developing their message from odd ideas and turning it into viral content. They do, however, all have a basic awareness of one thing in particular: SEO.
9. Udemy teaches YouTube SEO: How to Rank #1 on YouTube.
So you're looking for a course on how to acquire more views on your videos? It's quite straightforward. The number is to increase your search engine ranking by striving for the top spot with SEO content. Subscribers and those who search for your content are two important considerations. "How exactly do searchers and subscribers locate your content?" is the question now. That is, after all, a mystery that we are all still trying to unravel.
Among the various YouTube courses for creators, this Udemy course is a highly useful tool. This online course will teach you how to rank your content on the first page of YouTube search results using a step-by-step technique.
The method entails creating intriguing thumbnails that will capture the attention of potential viewers as well as perfecting the use of goal keywords. This course is for you if you want to improve your video producing skills while also improving your marketing skills.
10. The Secret Power of Brands—FutureLearn
To get your channel ranked high, you must excel in whatever topic you've selected and are comfortable with. As a result, you must think about your content as well as your brand's identity. FutureLearn's The Secret Power of Brands is a free course that highlights some key principles of branding and gives you a thorough grasp of the YouTube channel branding process. You'll also learn how good branding can make all the difference.
This free course also includes an open access period of eight weeks, which includes papers, videos, and peer reviews.
11. Email List Building—Leadpages
When your following grows and you gain more respect in your field, the next significant step is to figure out how to monetize your content. Email marketing is one of these methods. Through list-nurturing strategies, you may ultimately construct a successful email marketing plan and acquire devoted customers.
For a landing page builder, you'll need the Leadpages course, as well as the resources and plan to build your email marketing subscriber list. What makes this course even more enjoyable? This course is available from Leaderpages in audio and video formats, as well as 12 downloadable, searchable PDFs.
12. Build a Fan Base on YouTube—Creativelive
It's time to make your content get more views and grow your fan base if you're already good at video planning and editing. One of the components of this course is the ability to connect with more people both on and off YouTube, which is one of the keys to generating more consistent engagements on your channel.
Your fan base should be made up of people who are interested in the type of content that your channel provides. You don't want to get involved in a one-time deal. When you can consistently produce high-quality content, you'll be able to keep almost all of your viewers and make more.
One of the most popular YouTube courses for creators is "Build a Fan Base." Sunny Lenarduzzi, the instructor, will show you how to choose the ideal themes while keeping search terms and keywords in mind. She will also teach you how to market your channel and videos using a variety of tactics.
-Final Verdict
You may finally improve your YouTube channel and become a well-known influencer and go-to resource by taking the courses outlined in this post. Nonetheless, there are a variety of different YouTube courses for creators, but you're good to go with the list you've got!