Jon Olsson is a well-known alpine ski racer from Sweden. He has been placed on the international podium several times and is a fantastic ski racer. Since then, the professional ski racer has committed to creating YouTube material in order to add more joy to his life. He employs top-of-the-line Vlogging equipment to demonstrate his world-class Vlogging abilities.
Today, we'll look at the Jon Olsson equipment he utilizes to give you an idea of how he produces such high-quality footage. Let's get started with our examination of Jon Olsson's equipment and its top-of-the-line features.
Top 13 Challenges Popular on YouTube
JON'S CHANNEL ON YOUTUBE:
Let's take a look at Jon's journey to YouTube stardom. When YouTube Vlogging became popular in 2016, he started his channel. His daily vlogs series, which was fairly popular at the time, helped him attract hundreds of thousands of subscribers. As a result, he chose to devote his time to the YouTube community.
He now has 1.5 million subscribers who watch his video from all around the world. This is due to the unique way he depicts and shows his life through his work. At the same time, his professional camera equipment serves as the cherry on top, assisting him in delivering his material to his 1.5 million followers.
In a nutshell, Jon Olsson is a travel vlogger who primarily shares his daily adventures and activities with his followers. His vlogging gear is among the best in the business. His camera and other gadgets are of the highest quality, as he selects only the best accessible options on the market.
CAMERA EQUIPMENT USED BY JON OLSSON
Jon does not make any compromises when it comes to the camera he utilizes. If you watch his videos, you'll see that he goes through transitions and switches cameras when he thinks there's a better alternative. He is the type of person that wants to test out all of the equipment's features in order to get the most enjoyment out of it.
He is a YouTuber who only uses professional Vlogging cameras, regardless of their cost. What important to him is the quality of the content he shares with his audience, therefore he invests in the greatest technology available. Let's have a look at the camera Jon uses in his YouTube videos:
Best Mirrorless Camera With Flip Screen
1. Jon Olsson Camera – Sony a7S II
The Sony a7S II is a high-quality camera with a lightweight and compact design. The camera's overall design is similar to traditional Sony cameras, with some minor differences in the finishing.
The camera is the first full-frame 5K movie recording camera in the world. Internal 4K movie recording in full-frame format is available, with complete pixel readout and no line skipping or pixel binning. As a result of the in-depth technology that takes care of minor incidents within the frame, the scenes are captured more clearly.
Furthermore, the new camera has up to 169 AF points, allowing for more precise and quick focus. As a result, the camera finally captures only the tiniest details of the subject under the lens. It eventually yields snaps that are near-perfect and subtle, much like art. Jon's camera likewise features a full-frame Exmore CMOS newest sensor, as well as a BIONZ X image engine.
Because the image processor adds illuminative lighting to the darkness, this combination allows for exceptional content creation even in low light. The most recent CMOS sensor lowers unnecessary noise and creates content that is more realistic.
JON OLSSON USED CAMERA LENSES
The camera lens is crucial because it is the eye through which the content creator depicts his never-ending journey. Jon uses some of the greatest lenses available. Below is a description of one of these lenses.
1. Jon Olsson Equipment – Leica 35mm f/1.4 ASPH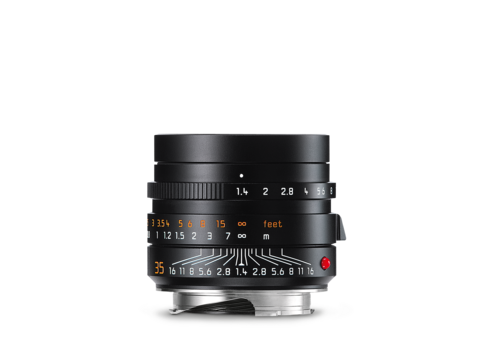 A sophisticated lens with a large maximum aperture of F1.4 is used in the camera. The lens' selectable sharpness capability improves the media's quality. The lens features a compact design that is appropriate for a number of high-end DSLRs. Furthermore, even in low-light situations, the Leica lens' performance is unaffected.
This is due to the lens's great suppression of stray light and reflexes. As a result, images with a lot of contrast are produced. Furthermore, even at a fully open aperture, the lens provides exceptional imaging performance, enhancing your video and making it appear considerably more lifelike.
The Leica lens is one of the most costly on the market. It contains high-end features that are necessary for creating professional material. This is the ideal instrument for turning your stories and ideas into a fantastic film using the lens.
Casey Neistat Camera Gear (2021-2022)
JOHN OLSSON'S GOPRO EQUIPMENT
Jon Olsson, a travel vlogger, is required to show action-packed footage. His vlogs aren't your typical vacation vlogs; they're packed with action and aquatic adventures. As a result, he makes use of some of the best GoPro gear available. The following are some of Jon Olsson's GoPro tools:
1. Black GoPro HERO 7
The GoPro HERO7 is the company's most recent camera. This all-in-one camera captures fast-paced action with extreme steadiness and dependability. The HyperSmooth stabilization feature on the fast camera allows it to record intense scenes with flawless steadiness.
So that the output of your content is consistent and stable. Furthermore, the GoPro HERO7 is all black, giving it an extremely modern appearance. It has a small, waterproof body that allows you to capture spectacular diving and swimming excursions. It's waterproof up to 33 feet without housing (10m).
Furthermore, the GoPro HERO7 allows you to instantly share your content with your audience. It offers a 720p live streaming mode that allows you to engage with your fans through the GoPro app. The GoPro HERO7 features a highly stylish and appealing appearance. When compared to its predecessor, the GoPro HERO6, the action camera offers improved technology and functions. It's ideal for capturing travel memories.
2. 3-Way Grip, Arm, and Tripod for GoPro
Jon Olsson's tripod is a three-way tripod, as the title suggests. It has a higher level of accessibility and is very user-friendly. It has an extension arm for shooting a variety of images and may be used as a camera grip. It also boasts a waterproof design, indicating that it will not be harmed even in extreme weather. The owner's manual specifies the waterproof dimensions.
Furthermore, the GoPro tripod features a mini tripod built into the grip. For more convenient photography, this compact tripod can be used on its own. A GoPro tripod with useful extras that is less expensive than many competitors. It's a high-quality tripod that makes video recording more traditional and less untidy.
Best Mirrorless Camera With Flip Screen
3. GoPro Suction Cup Mount
Last but not least, Jon Olsson employs the utilization of a high-end suction cup mount. For fast-paced scenarios, the GoPro suction cup is ideal. Its rapid-release base allows for quick and easy switching between shots and locations.
Furthermore, the suction mount lets the user connect the GoPro to a variety of objects, including vehicles, boats, motorbikes, and more. As a result, it is one of the most essential accessories for a complete GoPro filmmaking experience. In addition, the GoPro suction cup has been appropriately constructed and has an industrial strength that can endure speeds of up to 150 miles per hour.
The GoPro suction cup attachment is a necessary accessory that allows you to attach your GoPro camera to a variety of surfaces. This improves the stability of your footage while also keeping the GoPro safe. As a result, it is protected from any unintentional injury.
MICROPHONE USED BY JON OLSSON
A microphone plays a crucial part in communicating in your vlogs, and it is also the most vital aspect of storytelling. As a result, Jon Olsson employs one of the most advanced microphones available today. Jon Olsson's microphone in his videos is as follows:
1. Rode VideoMicPro (Rode VideoMicPro)
Several multimedia artists prefer Rode as their microphone of choice. Rode creates items that match the needs of its customers, which is why it is so well-liked and rated. Rode's microphone offers a number of unique features that improve audio clarity and give a consistent audio output. A 3.5mm connector connects to the 1/2′′ condenser capsule, which provides broadcast-quality audio. This results in a very low self-noise of only 14db, which is scarcely audible.
The Rycote Lyre-based shock mounting technology on the Rode VideoMicPro isolates the microphone audio from undesired tremors and vibrations. As a result, the audio is clearer.
The microphone is designed in a contemporary style and transmits high-quality audio. Its audio output is appropriate for videos shot with high-resolution digital cameras and camcorders. The use of this microphone in conjunction with a high-quality camera will improve your material.
DRONES USED BY JON OLSSON
Jon Olsson, a travel YouTuber, also uses drones to document his trips. Aesthetic drone shots appear in many of his videos, further beautifying his content. With the help of an elite drone that we will review today, he takes stunning world-class drone photographs. The drone that Jon Olsson used to film is as follows:
1. Mavic Air by DJI
The DJI Mavic Air boasts a small, lightweight design that makes it easy to transport. It offers an easy setup process, so you'll never forget to capture a special event. The DJI Mavic Air records exceptionally steady 4K footage with the help of a three-axis gimbal and enables 4K video at normal 30fps.
Furthermore, the battery is one of the most common consumer issues. The battery life of the DJI Mavic Air is roughly 21 minutes. Yes! It can stay in the air for up to 21 minutes, allowing you to capture a range of sky views.
In addition, the drone is controlled via the phone. This makes it more convenient because it can be controlled by a regular controller as well as your smartphone if the controller fails.
This is one of the best-rated drones on the market. Because of its durability and long battery life, this drone has received a lot of positive feedback from customers. This is the ideal purchase if you want to give your material more flexibility and improve it.
FINAL WORDS:
Jon Olsson's Vlogging gear is suitable for producing high-quality professional content. It will assist you in producing the level of material you desire. This equipment is ideal for excellent storytelling, adventurous vlogs, and everyday filmmaking.
What matters most, however, is that you stay true to yourself. Quality content necessitates creativity, research, and adaptability. The Vlogging Kit is basically a tool that refines your initial concept and transforms it into high-quality vlogs.